Bye Bye Bulgarian pick tool
Mechanism
Anti-lock decoding system with opposed gorges mechanism with 6 levers
Security
Drill protection thanks to the internal plate with steel anti-drilling pins at the two mantonnets and the key entry.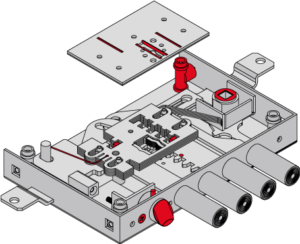 High resistance to forcing thanks to the double mantonnet. The double holding pin is an effective system to better protect itself from the risks of burglary. In this type of mechanism, the traditional holding pin passes, key turn after key turn, the obstacles of inconstant gorges; meanwhile the second pin, reaches its seat on the 4th key turn, that is the condition in which the lock is when it is totally closed and against which the burglar acts. The final result of the operative union of the 2 holding pins is a compact force capable of effectively resisting burglary.
Chiave con mappa asimmetrica a passo ridotto.
Coda chiavistello anti "chiave di forza".
Things to know ..
The characteristics of the mechanism and safety are present both on the locks for armored doors and on the rim locks for wooden doors.
All lock models are tested for over 100,000 opening cycles
7th class of certification with the standard EN 12209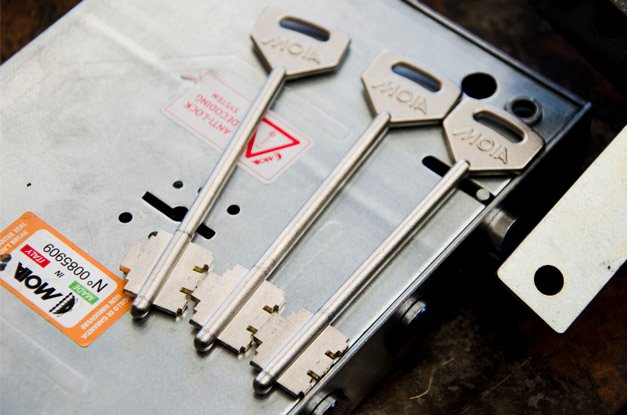 The Bulgarian lock pick or tool is a tool that can open most of the old generation double-bit locks without breaking. All MOIA double-bit locks have been equipped, since 2014, with a system that prevents the use of the Bulgarian lock pick; this feature is highlighted on the lock with a special label placed on each product.
Thanks to the mechanism with opposed gorges, also the Magic Key (evolution of the Bulgarian key) is made ineffective.