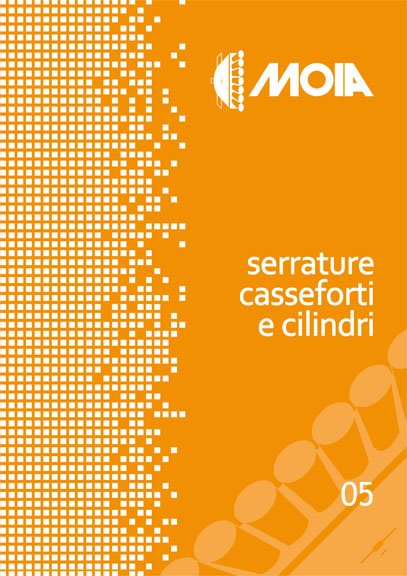 Great restyling work for the new MOIA V.05 locks and accessories catalog.
New models and new graphics: 120 color pages guide the customer in choosing, showing product photos and simple descriptions
for a quick and intuitive search.
A catalog that presents the widest choice of spare locks able to offer high security, practicality and money savings.
The range of MOIA made in Italy products is thus enriched, entirely made in the Borgaro Torinese plant: in the lock section there are many innovations, including the Antonioli spare part series, and the new RCE and RPO series.
In the orange section you will also find the range of MOIA modular locks, thanks to which it will be easy to better manage the requests for replacement or transformation of the numerous locks on the market, having the possibility of creating a wide range of outside projections directly on site without having to give up to safety and quality. To find out how simple the installation is, watch our video.
Opening the catalog you will find all the tools created by MOIA to simplify and improve the quality of the work of its dealers, installers and end customers.
The very practical APPwith which to identify the locks, the interaxis detector with which to measure without error the center distance of the bolts, the conversion kit to make a conversion from double map to European cylinder "with eyes closed" and the useful multifunction key.
Download the PDF version of the catalog now and request a paper copy.